Here's what people have to say about their KG Hypnobirthing course and birth experience-
​'The Hypnobirthing techniques worked wonders.
What you taught us really did help which was shown by the surprise from our midwife who had to get the senior midwife to check how far dilated I was, as she couldn't believe it.
Just wanted to thank you for all of your help and preparing us for the birth.
​

​'Me and my husband did the course with Emma and found it really useful as we feel much more prepared now for what's to come. Emma was brilliant and has been really supportive with any questions. I really recommend Emma and hypnobirthing.'
'I knew that my body and baby knew what to do, so thank you for helping us to have an amazing experience!'
'It was amazing!'
'I wanted to share that we found the hypnobirthing techniques invaluable, I honestly believe that there is no way I could have stayed that calm and confident throughout and achieved the VBAC I so desperately wanted.
This birth experience does not compare in any way to my first experience and has made everything much smoother since coming home.'
'Our son (first baby) was born in the birthpool at home on the 19th June 14.41 in the afternoon, weighting 8lb 6oz.It was the most amazing empowering experience I could have wished for, and he is a very happy healthy contented baby! We are so happy we did the Hypnobirthing: it turned what is for so many woman a traumatic experience into something so wonderful!'
​
​'
We set off for the birthing centre and arrived at 3am to be greeted by a lovely midwife called Anna. She talked to us for about half an hour and then examined me after which she quite excitedly announced 'Wow, you're a good 7 centimetres!'. . . Followed by 'I honestly thought with the way you were behaving that you couldn't have been more than 1 or 2 centimetres!' If that isn't testament to how well Hypnobirthing works, I don't know what is!'


​'Relaxing scripts and good course info- delivered well.'
'Thanks for all your help, it truly made a huge difference to our outlook on the whole situation'
​'The
knowledge that we gained from your course gave us the confidence to ask questions and to be as informed as we could be on what was happening, thank you.'
Powered by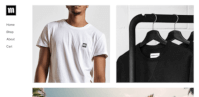 Create your own unique website with customizable templates.